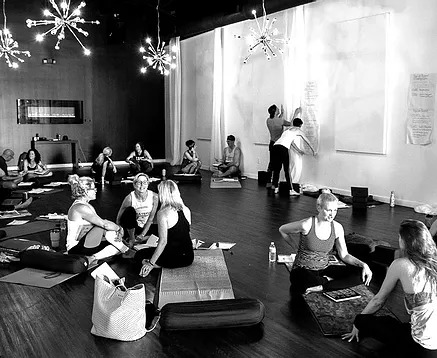 Real Yoga Teacher Training. Powerful, practical, & employable. We make rockstars.
Led By Michael Schaeffer
Teacher Training Schedule
THE GROUND WORK
Asana, Alignment, and Assisting
Naples/Estero: August 26-28
Miami: TBD
THE BEAUTY LIES BENEATH
Personal Discovery and Development
Naples/Estero: September 9-11
Miami: TBD
LEADERS GO FIRST
Methodology and Teaching
Naples/Estero: September 23-25
Miami: TBD
THE ELEMENTS
History, Philosophy, and Meditation
Naples/Estero: October 7-9
Miami: TBD
BEYOND THE BODY
Anatomy, Physiology, and Biomechanics
Naples/Estero: October 21-23
Miami: TBD
THE PUSH FORWARD
Integrity and The Business of Yoga
Naples/Estero: November 4-6
Miami: TBD
PAYMENT POLICY
Full tuition payment due upon acceptance to program unless other arrangements are approved by the Yoga Lab team.
CANCELLATION/REFUND POLICY
This program requires 100% of your participation and presence to receive your certificate of completion. Any unexcused absence is cause for removal from the program without a refund. Yoga Lab reserves the right to cancel a program at any time. Yoga Lab reserves the right to amend this policy at its sole discretion. No refunds.
Do you want a little more info? Leave us your contact below and we'll get in touch with you personally!