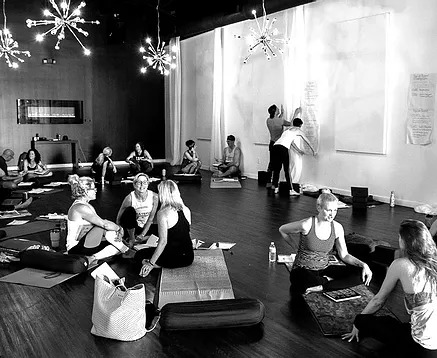 Real Yoga Teacher Training. Powerful, practical, & employable. We make rockstars.
Led By Michael Schaeffer
Teacher Training Schedule
THE GROUND WORK
Asana, Alignment, and Assisting
TBD
THE BEAUTY LIES BENEATH
Personal Discovery and Development
TBD
LEADERS GO FIRST
Methodology and Teaching
TBD
THE ELEMENTS
History, Philosophy, and Meditation
TBD
BEYOND THE BODY
Anatomy, Physiology, and Biomechanics
TBD
THE PUSH FORWARD
Integrity and the business of yoga
TBD
PAYMENT POLICY
Full tuition payment due upon acceptance to program unless other arrangements are approved by the Yoga Lab team.
CANCELLATION/REFUND POLICY
This program requires 100% of your participation and presence to receive your certificate of completion. Any unexcused absence is cause for removal from the program without a refund. Yoga Lab reserves the right to cancel a program at any time. Yoga Lab reserves the right to amend this policy at its sole discretion. No refunds.
Do you want a little more info? Leave us your contact below and we'll get in touch with you personally!